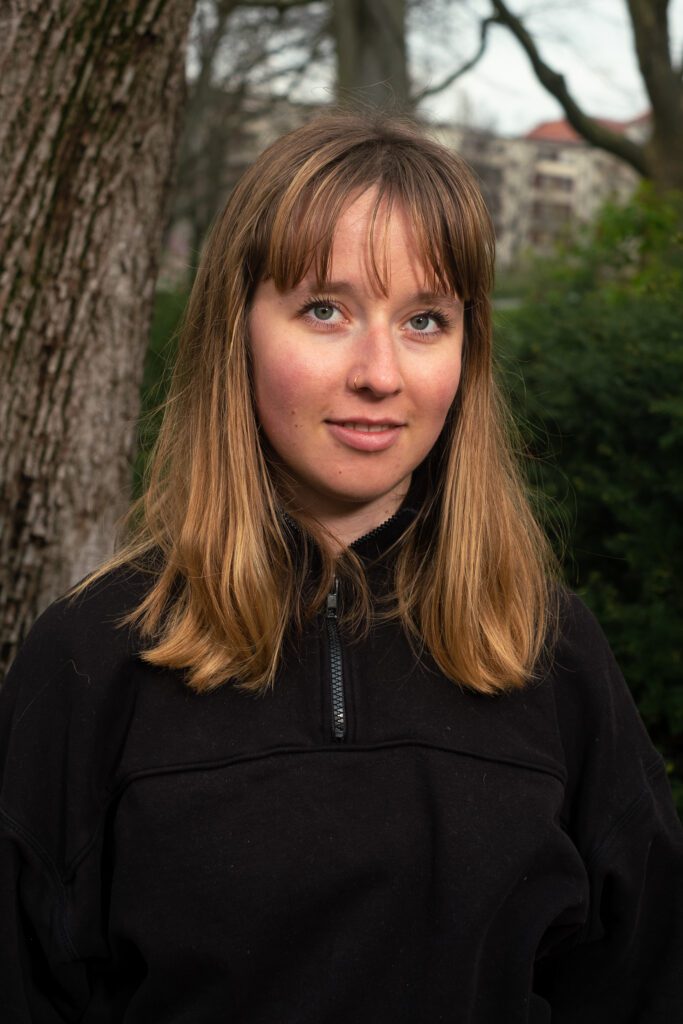 How did your past experience lead you to Kombutex?
When I was studying my bachelor's in Materials Science, I was very concerned by the negative impact that the fashion industry had on the environment and on people. While educating myself on solutions for sustainable fashion, I realized that we needed to rethink the way we design materials. I became increasingly more interested in biodesign and started working with living organisms. This led me to my project Kombutex, where I grow bacterial cellulose and study how this biomaterial could be best applied in the textiles industry.
How do you answer your intellectual curiosity within your practice?
I conduct research to answer my intellectual curiosity. I do this by reading books and research papers, attending workshops, and carrying out experiments myself. In my experiments, I try to combine design thinking and scientific methods to obtain effective results.
When does theory and where does practice stand for you? When do they enter your practice?
Theory is important in my practice as I have to do a lot of research on the science behind my experiments, and read about the state-of-the-art behind my design projects. My practice is inherently linked to the theory. Sometimes practice sparks ideas through experimentation, other times reading about someone else's work inspires me and leads to new experiments.
Where do you look when nurturing your inner motivation from outer sources?
Women who are trying to make the world a better place are a big source of motivation in my life. I like to surround myself with, listen to and learn from inspiring women who remind us why we need to keep trying and not give up.
How do you think your relationship with nature affected your practice?
I am inspired by nature every day. I am very interested in biomimicry and applying its concepts to my practice. I believe that nature already has all the answers, and if we listened to it more often, we could find the solutions to our problems. This is especially true in materials science and design.
How do you think your practice contributes to the world? (In the sense of sustainability)
Through my practice, I hope to promote the ideas of regenerative design and circular economy to the world. However, this is much easier said than done. My project is still at its infancy, and it will take time until my products reach the market and make a real impact. My goal is to reduce waste and to create healthier products for people and the planet.
Before finishing, would you like to add anything to our conversation?
I would like to thank the members of seekicks for the support they have provided me with over the last year. I am very grateful to have met all of you and learned with you.