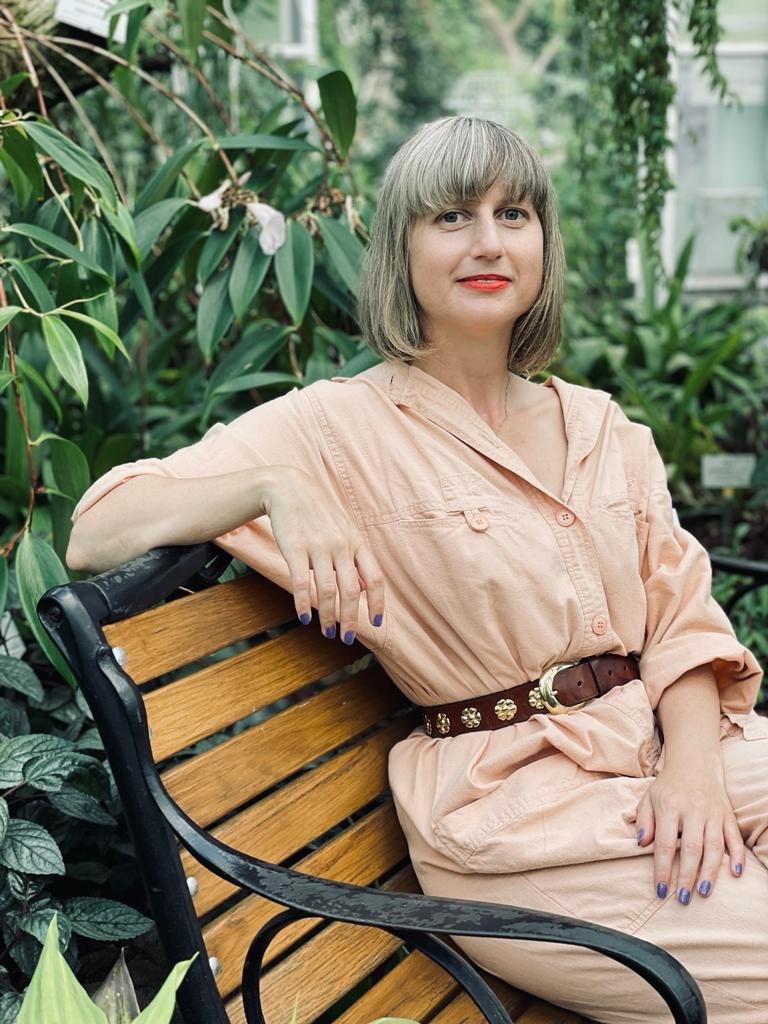 How did your past experience lead you to explore sensory processing?

I formally trained and worked professionally as a Fashion Designer for many years. Fashion has a very sensory language. It's highly visual but also tactile, olfactory, auditory and performatively proprioceptive and interoceptive. As I began to explore wearable technology in my PhD research, I wanted to explore how this sensory language of fashion might shape the sensor-led input-output systems of robotics design and emerging technologies.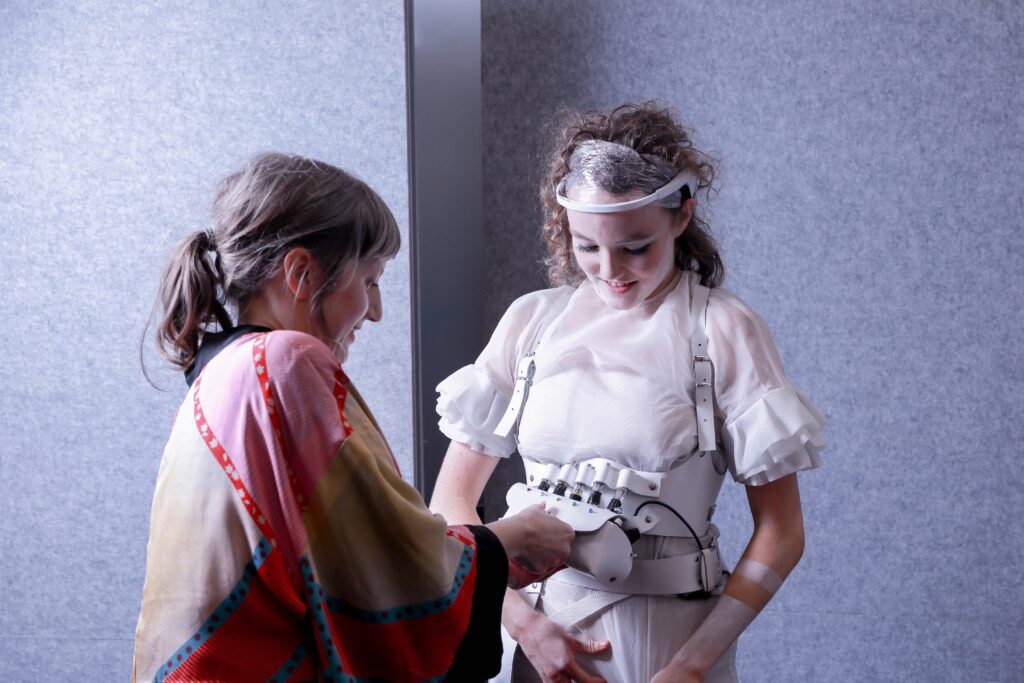 How did you begin to put your attention to ecological empathy?

After working in the fashion industry, I experienced its heavy industrial processes first-hand, and its waste, so I was acutely aware of its devastating ecological impacts. I became fascinated with technology design that had its roots in deep ecology and philosophies of interrelationship, the interconnection of things in the world. It's a perspective where social and environmental sustainability is connected.
When facing limitations, how does research mindset motivate you?
Research encourages me to sit with difficult problems and experiments with unknown outcomes and dare to think about the speculative and the imaginary. This world-building motivates me to give form to better solutions, strategic designs, and outcomes.

When does theory and where does practice stand for you within the constant learning process?
Again, it's not a linear process, and both inform each other in material conversations. A beginner's mind, and a willingness to push past the practice comfort zone, no matter how long I've been working with a particular medium, is crucial.
Where do you look when nurturing your inner motivation from outer sources?
My community of practice, and the incredible work being done to create emerging, state-of-the-art technologies inspires me.

How do you think your relationship with nature effects your practice?
My belief in design with roots in deep ecology, its forms ad patterns, extends into how my practice moves forward, in every material decision made. If a respectful relationship isn't strong to begin, then I rethink the project. Ultimately, it always comes back to nature.

How do you think your practice contribute to the world? (In the sense of sustainability)
Sustainability informs my material decisions early on, and there are certain materials, substances and processes that I don't use. I think about product use lifecycles. I strongly believe in the impact of design informed by well-being. The well-being of people and the earth's resources. For me, olfaction, our sense of smell, is particularly well suited to this idea.
When translating your ideas into tactical world, how does your work flow? How do you answer your intellectual motivation in the process of making?

It's not a linear process, but often circular. I cast a wide conceptual net, drawing threads from divergent mediums and thought. I find material processes are very tactile, they are bodily and emotionalised, working with the hands and feeling through material experiments to give ideas form. After practising, and experimenting with material trials and prototypes, sometimes I come back to theory. When a theory resonates, I translate it into the projects and mediums I'm working with, such as film imagery, garment details or performative choreographies. Or, vice versa, during the testing phase of a project, the success of conceptual aspects becomes clearer or inspires more digging into the theoretical.